Ordering
Dan's books come from the heart and share intimate details. His latest book, My Mother Married My Boyfriend, is a collection of stories of everyday Canadians. In Signpost (Excerpt) his style of writing is entertaining and humourous. Making Meaning of the Madness (Free E-book) is a real life journey of tragedy, loss and healing filled with hope.
My Mother Married My Boyfriend
ExtraordinaryTales of Everyday Canadians
It's amazing what a person learns while leaning on a garden rake or the tailgate of a pickup…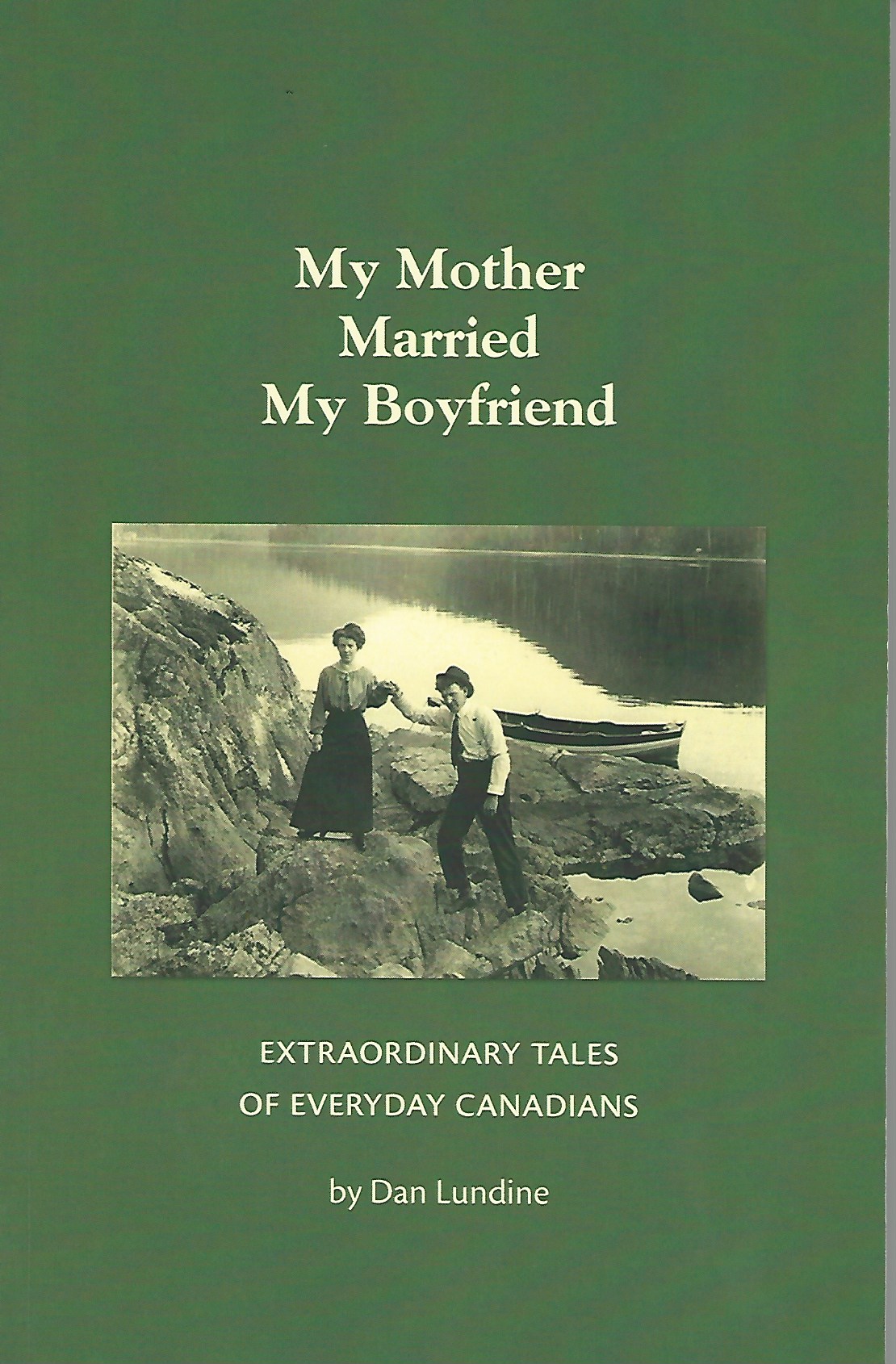 Published by:
Along the Street Publications
658 Meadow Drive
Qualicum Beach, BC V9K 2T2
Email: lundine.dan AT gmail.com

ISBN 978-1-7750772-0-6

Front Cover Photograph: What, no chaperone? A date on the rugged upper east coast of Vancouver Island.
Back Cover: A fishing station along Newfoundland's northeast coast.
Author's photograph by Shari Griessel.
---
Signpost – A Prairie Town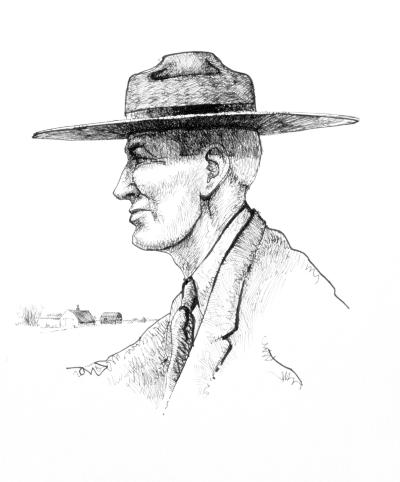 Corp Sketch
Signpost – A Prairie Town, published in 2011, is his second book. It is a collection of integrated stories about life as an RCMP officer in a southern Saskatchewan town. Set in the fictional town of Signpost, Dan combines myth & memories of the incidents and characters of the time to create a humourous account of small-town prairie life.
Published by:
Ascent Aspirations Publishing
1560 Arbutus Drive
Nanoose Bay, BC V9P 9C8
Email: ascentaspirations AT shaw.ca

ISBN 978-0-9736568-8-6

Cover Design by David Fraser
Cover Art by Marilyn Malo
Ink Sketches by Jack Turpin

---
Making Meaning of the Madness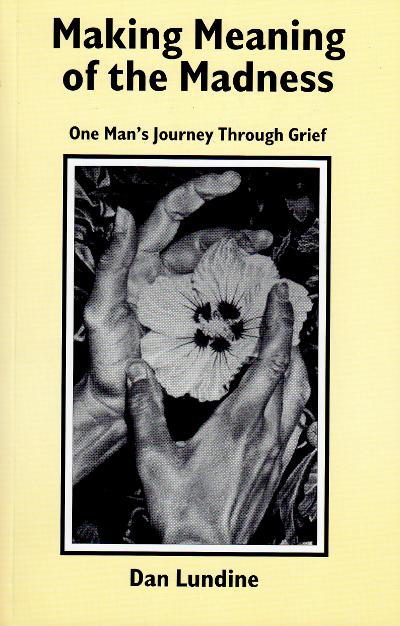 In 1997, Dan published his first book, Making Meaning of the Madness. It is an account of Dan's experiences and healing after the loss of his son. This book is for everyone who has suffered the loss of a loved one. It is a sensitive, honest and beneficial read.
Published by:
Tall Timbers Publishing
21723 - Monahan Court, Suite 105
Langley, B.C. V3A 8N1 Canada
Email: sales AT ttimbers.com

ISBN 0-9680426-1-9

Art Work by Lani Imre

This book is available on-line as a free Book.
Making Meaning of the Madness deals with issues such as:
healing
fear
dreams
sleep
depression
self-esteem
anger
laughter and tears
anniversaries
grief
loss of a child
A MUST READ for bereaved fathers, it will give them insight and understanding of their emotions

Ken Finch,
President, The Compassionate Friends of Canada
If you have read Making Meaning of the Madness and found it helpful, please consider a donation to:
TCF - The Compassionate Friends of Canada (a national support group designed to help those who have lost children)

They will gladly accept donations by cheque or money order made payable to "The Compassionate Friends of Canada"
and be mailed to:

The Compassionate Friends of Canada
#4-69 Campbell Cres. SE,
Medicine Hat AB T1B 1J7.

Unfortunately at this time they do not have any electronic sources to donate. They will also provide a tax receipt for any donations received.

SAFER (Suicide Attempt Follow-up, Education and Research: British Columbia) at: